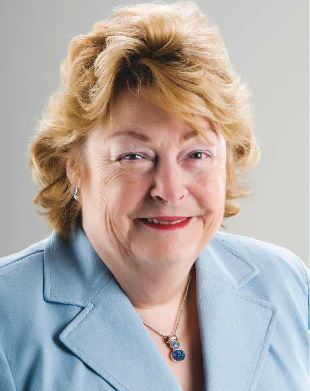 CLIC warmly welcomes Jane Smith Patterson, President of the View Forward – Go Forward, to our Board of Advisors.
Jane is nationally renowned for serving as the Executive Director of the e-NC Authority and establishing the vanguard, decades-long, effort in North Carolina to improve broadband access for rural areas, not only to improve technology, its application, and enhance the economy of North Carolina, but to advance educational opportunities for future generations in the United States. Prior to taking this position, she worked for North Carolina Gov. Jim Hunt through his four terms in office, first as secretary of administration, then as chief advisor for policy, budget and technology, and finally as senior advisor for science and technology and director of the office for technology.
Jane's background includes working in the private sector as vice-president of ITT Corporation- Network Systems Group, of ITT-Alcatel and Alcatel, NA. She has served as a vice chancellor at UNC-Wilmington, and led research programs at the University of Pennsylvania and UNC-Chapel Hill. A graduate of the University of North Carolina at Chapel Hill, Jane has completed post-graduate degree work at N.C. State University and additional studies at Harvard University. She serves on a number of boards for nonprofit organizations, including the Z. Smith Reynolds Foundation. She has been an adviser to many countries in the planning for deployment of national information infrastructure, and in fact, represented all the 50 U.S. states when she was named by President Clinton and Vice-President Gore as a member of the National Information Infrastructure Advisory Council (1993-1996) where she served as vice chair of the NIIAC with her focus being the applications section. Her group established the initial benchmark (with assistance of the McKinsey & Company) of the status of school connectivity in the United States. Jane is an elected fellow of the National Academy of Public Administration.
CLIC looks forward to the outstanding contributions Jane surely will make  to our cause of local internet choice.