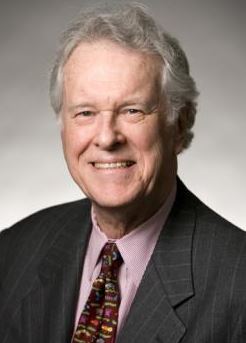 CLIC mourns the loss of Charles Benton, our dear friend and member of our Board of Advisors. Charles, the founder and Chairman of the Benton Foundation, died last week after an extraordinary life of accomplishment, philanthropy, and advocacy for the public interest in communications.
Most recently, in the past decade, Charles has been one of the foremost champions of local Internet choice, and through his efforts, the Benton Foundation has played a significant role in advocating for local decision making in broadband. He has been an unrelenting advocate, in his personal capacity and through the Foundation, for enabling the deployment of advanced communications networks to meet local and national needs.
Charles was an enthusiastic supporter when we founded CLIC in early 2014 — and we were honored when he agreed to serve on our Board of Advisors. His guidance and friendship have been essential to our work over the past 14 months, and we will miss his wise counsel and infectious enthusiasm.
All of us at CLIC send sympathies to the extended Benton family. We were privileged to know and work with Charles, and will miss him greatly.