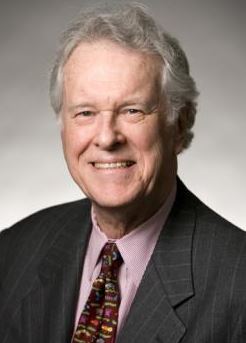 CLIC is proud to announce that on November 18, 2014, Charles Benton officially joined CLIC's Board of Advisors. Since 1981, Charles Benton has served as Chairman of the Benton Foundation, whose mission is to articulate a public interest vision for the digital age and to demonstrate the value of communications by solving social problems.
Charles has enjoyed a nationally renowned career in the media education and entertainment industries, including being appointed by President Carter as Chairman of the National Commission on Libraries and Information Science, by President Clinton as a member of the Presidential Advisory Committee on the Public Interest Obligations of Digital Television Broadcasters, and by President Obama to the board of the Institute for Museum and Library Services. He is a graduate of Yale University, and did post graduate work at Northwestern University.
The Benton Foundation is widely known for its current focus on Universal Broadband/Universal Service, Community Media/Community Development, and Digital Media Access/Inclusion. The Foundation has been strong and consistent supporter of local internet choice.
CLIC extends a warm welcome to Charles Benton. We look forward to the outstanding contributions he will bring to our Board.